PC stats back warning
Print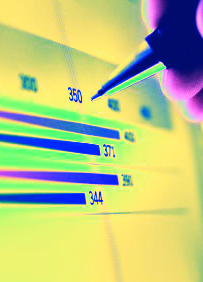 The Productivity Commission says more work is needed to boost productivity.
A new report by the commission shows Australia is falling behind on productivity, with growth reaching its slowest point in 60 years, averaging only 1.1 per cent a year.
Treasurer Jim Chalmers acknowledged that the country has not taken full advantage of significant economic shifts, ahead of the release of the new report.
The 100-page document provides 71 suggestions to boost Australia's sluggish productivity performance, which is weighing on personal incomes and overall prosperity.
The report offers solutions for the economy to tackle climate change, the digital revolution, and global tensions while also aiming to grow the wages of working Australians.
Dr Chalmers stated that not all recommendations will be implemented, but more work needs to be done.
"There'll be some conflict with our priorities and values, but overwhelmingly, the directions and the themes set out in the report today are areas that we're interested in and that we're progressing," he said.
The report identifies five significant trends: the growing services sector, the costs of climate change, the need for a more skilled and adaptable workforce, the growing role of data and digital technology, and how economic dynamism is impacted by geopolitical tensions.
The blueprint for future productivity growth contains suggestions to better harness data and digital technology and improve economic dynamism by "fostering competition, efficiency and contestability in markets."
The report also outlines opportunities to reach net-zero emissions while limiting the productivity damage caused by climate change.
Dr Chalmers emphasised the importance of making the economy more productive for the future, stating that failing to do so will have dire consequences for future living standards.
"We don't want Australians to have to work harder for less money. And one of the reasons why we want to make our economy stronger and more productive is so that we can lift incomes and lift living standards," he said.
Despite concerns about lagging productivity levels in the country, Dr Chalmers reassured Australians that there is no need to be concerned.
"Our intention is to say, this is what might happen in our economy if we don't do some of the things that we're doing right across the board," he said.
More details are accessible here.