Money firms boost chat
Print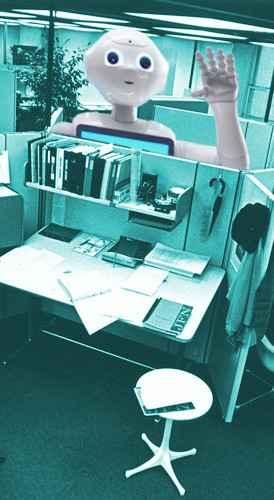 Two major finance firms have unveiled new custom chatbots.
KPMG Australia and PwC Australia have announced their support for generative AI technology.
Both companies have already started experimenting with generative AI technology, which has resulted in a proprietary version of ChatGPT by KPMG called KymChat, and a similar generative AI tool by PwC called Harvey, which is underpinned by OpenAI and ChatGPT technology.
KPMG Australia partnered with Microsoft to develop a private version of the ChatGPT tool, granting the company exclusive access to the technology.
The company has launched KymChat internally in beta mode, allowing its employees to access the digital assistant on their desktops and phones without client data leaving the KPMG environment.
The AI service will enable KPMG to train its own AI model for specific purposes and can be directly integrated with Microsoft Teams.
The company plans to automate or refine systems, including upgrading team directories to make it easier for employees to locate colleagues.
KPMG's Chief Digital Officer, John Munnelly, said that the technology will support the firm's culture of innovation, boost efficiencies, and create a better experience for employees.
He also noted that the KymChat model will rapidly improve as the company adds new data and trains it to perform new tasks.
Munnelly stated that KymChat is just the beginning of KPMG's AI journey and will be one of many products within its broader AI strategy.
Meanwhile, PwC professionals in over 100 countries, including Australia, will have access to Harvey technology, which is also based on ChatGPT.
PwC plans to use the technology in legal and taxation work, including contract analysis, regulatory compliance, claims management, due diligence, and broader legal advisory and legal consulting services.
The company plans to develop and train its own proprietary AI models in these areas as well.
PwC Australia Financial Advisory Managing Partner, Pete Calleja, said that Harvey is "about revolutionising the way we provide legal services to our clients" and will be "a transformative platform for our clients, and for our people".
PwC says it plans to supervise insights generated by Harvey for AI-responsible use, delivering greater information faster.