Green rise hits coal viability
Print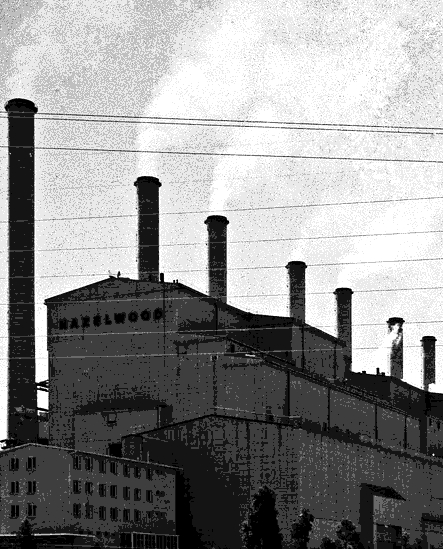 A flood of renewable energy could render five of Australia's coal plants unviable in just a few years.
A new report by consultants Green Energy Markets and the Institute for Energy Economics and Financial Analysis (IEEFA) has found that previous estimates of the rise of renewables in Australia may have underestimated how much green power will enter the national electricity market in the next five years.
The report (available here in PDF form) says a wave of new solar and wind energy could make five of Australia's 16 coal power plants financially unviable by 2025.
The analysis suggests Australia needs a national transition plan to guide the looming shift away from coal-fired power.
The report estimates that up to 70,000 gigawatt hours of new electricity supply will come from renewable sources built between 2018 and 2025.
Renewable energy is on track to make up between 40 and 50 per cent of Australia's electricity by 2025, forcing output from coal and gas-fired power stations to fall by 28 per cent and 78 per cent respectively over those seven years.
Driven by pure economics, coal and gas are expected to be displaced because the fuel for wind and solar energy is free.
Green Energy Markets director Tristan Edis says the rise of green power has been more rapid than government authorities predicted just two years ago.
The "days of baseload electricity are over… it's been cleared out of town by solar," he said.
"We need a different type of technology that can fill the gap, and duck and weave to give what we need around solar."
The experts say the Federal Government should listen to its own Australian Energy Market Operator (AEMO), which has called for investment in batteries, pumped hydro, demand management and gas to create an optimal local power grid.
AEMO notes that gas-fired power is likely to be more expensive than other options, but this does not appear to have influenced the Morrison government's push for a "gas-fired recovery" from recession.
The government has been promoting ideas including building a new gas plant with taxpayer's money, and underwriting several others by instructing the Clean Energy Finance Corporation (CEFC) to support gas developments.
Mr Edis says it would be wise to move away from the apparent policy of keeping fossil fuels in the system for as long as possible.
"Rather than propping up these plants which are getting very old, we need new government policies that support private-sector investment in dispatchable power plants that will be viable over the long term," he said.
"To be viable they need to be highly flexible to work around changes in wind and solar output. And they need to be low emission if we are to deliver on our climate change obligations."