CEFC marks tenth birthday
Print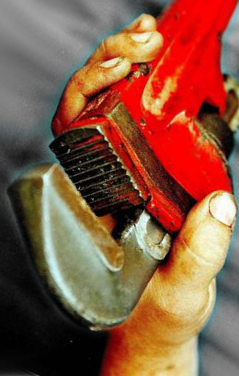 The Clean Energy Finance Corporation (CEFC) has reflected on a decade of Australia's clean energy transition in its latest annual report.
The CEFC Annual Report for the 2021-22 year, tabled in the Australian Parliament, provides an in depth discussion about the work of the CEFC in leading Australia's shift to cleaner forms of energy.
The report canvasses the work of the CEFC in its first 10 years, with detailed information about investment commitments and performance in the most recent 2021-22 reporting year.
It includes detailed information about the impact of CEFC investment commitments in its first decade, and the role of the CEFC in working closely with business, investors, innovators, government and regulators to accelerate investment in Australia's transition to net zero emissions.
Highlights include:
Economic impact: $10.76 billion in lifetime commitments, with $4.57 billion in available capital and $3.32 billion in capital returned to the CEFC

Clean energy impact: investment in 3.6 GW in renewable energy capacity; alongside some 265 large-scale transactions and 39,500 smaller-scale transactions delivered through our co-finance programs

Market impact: $37.15 billion in total transaction value, with lifetime leverage of $2.42: $1.00

Technology impact: $5.91 billion in powering renewable energy; $878.2 million backing low emissions tehnologies and $3.98 billion in delivering energy efficiency

Emissions impact: expected lifetime abatement of some 200 million tonnes.
"The CEFC has now been at the vanguard of Australia's clean energy transition for 10 years and in 2022 exceeded $10 billion in cumulative investment commitments to accelerate the nation's push to net zero emissions by 2050," CEFC chief Ian Learmonth says.
"These two significant milestones demonstrate the ongoing value of the unique CEFC model in helping tackle the emissions reduction challenge that is so critical to our future. Drawing on the firm foundations that were laid where we were established in 2012, the CEFC has helped transform the clean energy sector, and evolved in response to that transformation to strengthen our role as a market leading investor driving decarbonisation.
"This first decade of investment leaves the CEFC in a powerful position to capitalise on the growing appetite in Australia to reduce emissions.
"As we embark on our second decade of operation, the CEFC has the deep sector experience, investment expertise and portfolio strength to deliver on Australia's ambitious new decarbonisation targets. These include a new emissions reduction target of 43 per cent from 2005 levels by 2030 and the goal of 82 per cent renewables by the end of the decade."
The CEFC Annual Report 2021-22 is available on the CEFC website.