Big pay after rock blast
Print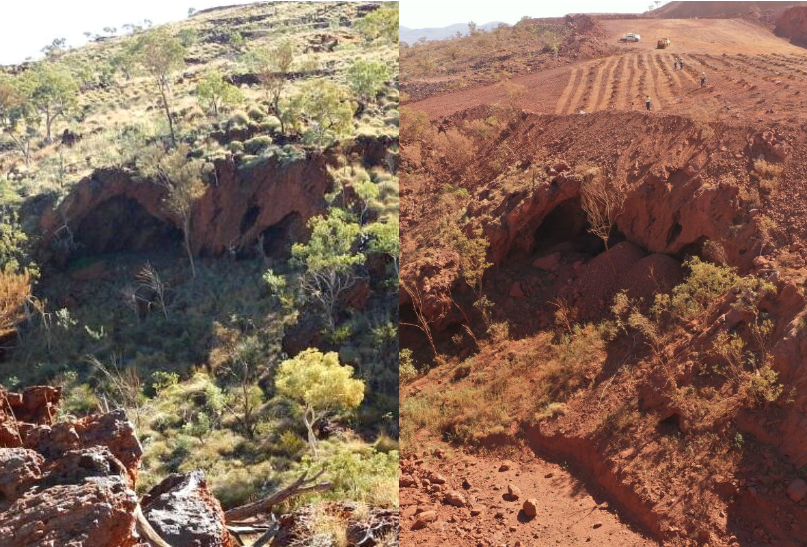 Experts have criticised big pay rises in the wake of the blasting of Juukan Gorge.
Rio Tinto last year damaged the 46,000-year-old Juukan Gorge rock shelters in Western Australia's Pilbara region, despite knowing of the risks to the significant cultural site.
Rio Tinto has now published its annual report, which shows the person who ran an internal inquiry into the disaster, Michael L'Estrange, received an extra 46 per cent on top of his annual director fees.
Experts have described the extra fees as inappropriate.
"As a director, he shouldn't have been doing the job in the first place, but attaching a big fee to it wasn't really very appropriate either," a specialist in corporate governance has told the ABC.
"A disgraceful occurrence that no corporation should ever have allowed to occur.
"Really, having a board member doing the inquiry wasn't appropriate at all… it should have been an independent, external person who did this inquiry."
Rio Tinto CEO Jean-Sebastien Jacques also received a pay 20 per cent rise, taking home $12.85 million last year, despite being labelled "partially responsible" for the incident by his own company's board.
Iman country woman Marcia Langton - a leading voice for Indigenous Australians and foundation chair of Australian Indigenous Studies at the University of Melbourne - says she was asked to conduct the inquiry into the destruction of the Juukan Gorge. She says she refused when she realised the review would not be independent.
Rio Tinto chair Simon Thompson made a statement in the company's annual report.
"I reiterate our unreserved apology to the Puutu Kunti Kurrama and Pinikura (PKKP)
people for the destruction of the rock shelters," he said.
"We are committed to learning the lessons from Juukan Gorge to ensure that the destruction of a site of such exceptional cultural significance never happens again."